Norlux increases the efficiency of its websites with e-commerce expertise from Maksimer
Norlux, an innovative leading supplier of complete lighting solutions in the Nordic region, faced challenges in developing its four websites.
Upon recommendation from Maksimer, Norlux is now using their e-commerce expertise service to receive help in developing both their websites, e-commerce, and other core systems.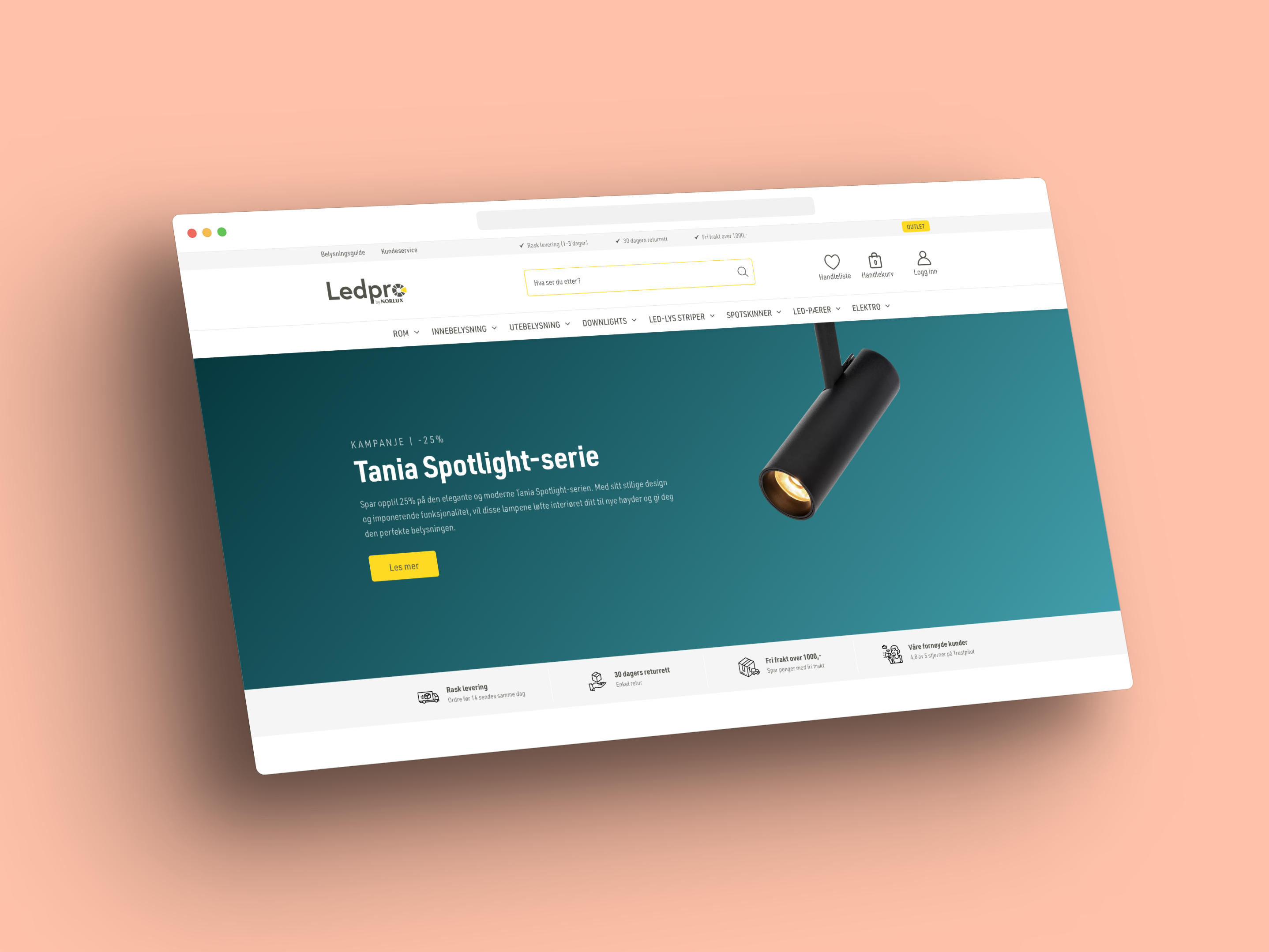 Anders Heli Hansen, Marketing Officer at Norlux, says he is very satisfied with the service and that it has been crucial in driving the development of the websites forward.
"Collaborating with the Ecom-manager service has been important in effectively driving the further development of our websites," he says.
Norlux has been a leading provider of lighting solutions in the Scandinavian market for over 25 years. Norlux has a Norwegian and an English version of its sites. In addition, Norlux operates the online stores ledpro.no and ledprobedrift.no, which offer lighting products for two different markets. Ledpro.no caters to the consumer market, while ledprobedrift.no is for installers/electricians.
Therefore, Norlux operates a total of four websites with the help of Maksimer.
–It's almost like having a colleague.
Anders Heli Hansen was hired as Marketing Officer at Norlux in June 2022. His main responsibility is marketing, the technical operation of the systems, and further development of the websites. He is joined by Audun Strøm, who has a long history with the e-commerce giant Komplett Group.
With a small marketing department, it has been essential for Norlux to collaborate with an external partner like Maksimer to develop and grow its e-commerce business.
"When we are such a small team, Jon Sköld (e-commerce manager from Maksimer) becomes part of the gang. He's almost like a colleague. It's Jon, Audun, and I who spar on a daily basis," says Heli Hansen.
The collaboration with Maksimer's e-commerce manager service has been important for Norlux, especially with regard to maintaining the relatively technical heavy systems.
"The collaboration with Jon has been very good. We got the customer contact we needed, and, most importantly, a real person with the right expertise to communicate with," he says.
Not just e-commerce
He further explains how the e-commerce manager has helped them with several processes other than just e-commerce.
"Jon got well acquainted with the project from the start and spent a lot of time getting to know us. He clearly has the right expertise to help us not only with the website but also with our ERP system, Visma, which he has experience with from before. He has brought a lot of expertise that makes him quickly understand our needs."
Norlux has experienced many challenges along the way in developing its websites, especially in adapting them to the different markets they operate in.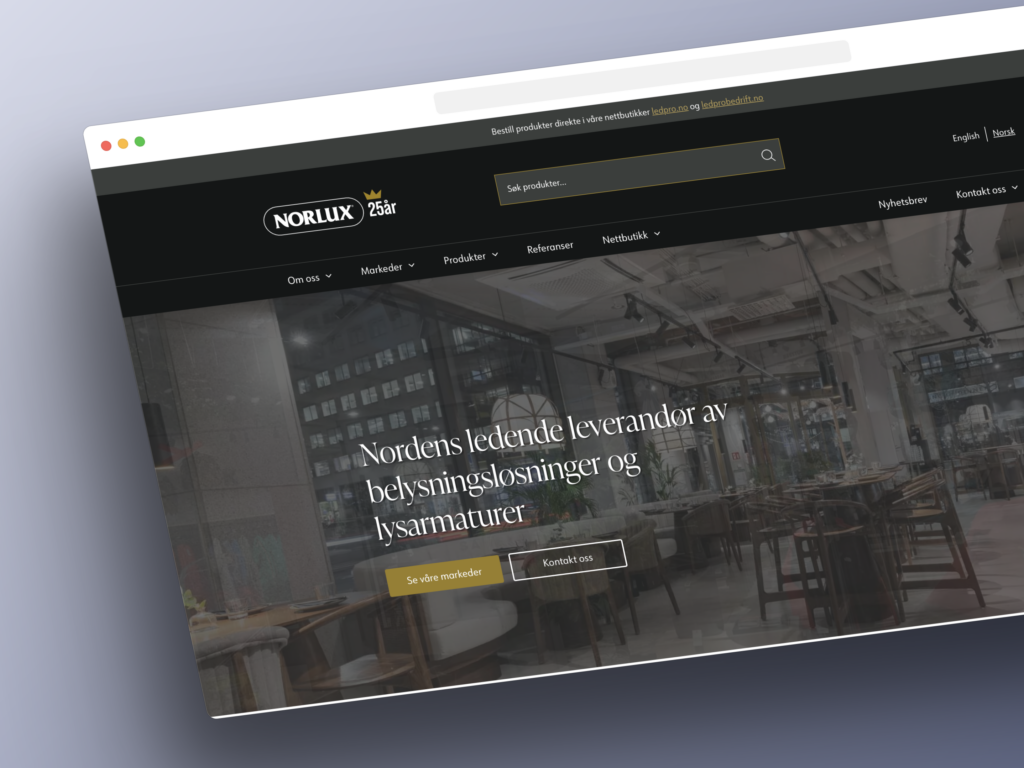 "There have been several customizations required due to the different characteristics of the websites, which have made it difficult to find good compromises," says Heli Hansen.
The e-commerce manager service has helped us focus on the most important features and better adapt the online stores to the different markets.
Predictable and transparent
The solution with a dedicated e-commerce manager also means that Norlux now has much better cost control over the development and maintenance of its solutions.
"We report problems and functions that we want to have carried out. Then we get estimates that we approve or reject. It provides better predictability on the hours we spend. It becomes easier and more manageable when everything is transparent, and we can address our questions directly to Jon," he says.
Both Norlux and Ledpro aim to further strengthen their digital presence, and the collaboration with Maksimer will be crucial in adapting all the websites to the different segments they work with. In the long run, they want to focus more on marketing and reduce resource usage on development.
Read more about how you can streamline your e-commerce with an external colleague.